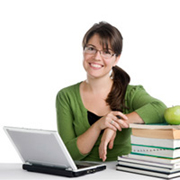 Researchers, Government Focus on New Cloud
Saturday, Feb, 10, 2018 04:33PM
With the ease and convenience of cloud computing comes an increased risk of cyber crime aimed at swiping sensitive data and information, but researchers at a prestigious New England university are seeking to develop a cloud that could recognize an attack and eliminate it while in operation. The federal government also is investigating that feasibility with those who have an online computer science degree or knowledge of computer engineering information.
The university's computer science and artificial intelligence laboratory received funding from the Defense Advanced Research Projects Agency to look into the innovative technology, which would ensure national safety and help boost growth of the U.S. economy.
Most security measures disable systems if a threat is detected, which leads to outages, and the researchers In the "Cloud Intrusion Detection and Repair" study hope to change that standard. They aim to map how cloud networks are created and operate so clouds can perform self-assessments to see if is working within set guidelines and, if not, be able to return itself to the normal operating procedure.
"Much like the human body has a monitoring system that can detect when everything is running normally, our hypothesis is that a successful attack appears as an anomaly in the normal operating activity of the system," the technology's principal investigator Martin Rinard said. "By observing the execution of a 'normal' cloud system we're going to the heart of what we want to preserve about the system, which should hopefully keep the cloud safe from attack."
According to Network World, among biggest hot buttons related by cyber attacks are loss of confidential data, application-layer denial of service attacks, managing complexity and risk, downtime due to a cloud outage, employee "personal clouds" and lack of visibility.
In November, Keith Alexander - commander of the U.S. Cyber Command committee and director of the National Security Agency said the cloud will help the country cut IT costs and more easily protect assets. In fact, the cloud helped NSA reduce its administration costs by half and cut its number of help desks from 900 to two.
"We can argue over merits of cloud structure but we have found it is easier to secure the cloud," Alexander said at the DARPA Cyber Colloquium, according to Network World. "We need defensible architectures and we have to change the way think about defending systems."