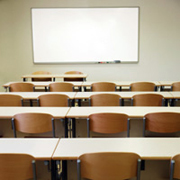 Study: SMB Owners Unprepared for Retirement
Monday, Feb, 12, 2018 04:15PM
Recent graduates with a business administration degree or international business degree may be most focused on finding a job in the stagnant economy, but a financial college found that they also should keep retirement preparation in mind.
A recent study from the institution found that while a large majority of small business owners are concerned about retirement, about one-third of women and a quarter of men who own such businesses have not estimated how much money they'll need upon retirement.
The U.S. Small Business Administration Office of Advocacy said that in 2009 there were 27.5 million small business in the country, employing about half of all private sector employees and representing 99.7 percent of all employer firms, making the lack of retirement preparation especially alarming.
"The lack of retirement planning by so many people is stunning, especially since business owners have no one else to rely on when it comes to putting their retirement plans in place," said Mary Quist-Newins, director of the State Farm Center for Women and Financial Services at the institution.