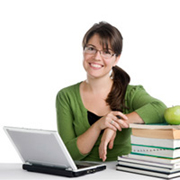 California University Announces First Online-Only Degrees
Sunday, Feb, 11, 2018 04:52PM
At the recent 30th anniversary celebration for a San Jose, California, university that serves minorities, school president Dr. David P. Lopez announced the introduction of degree programs that would be offered entirely online. At the event, he also presented Los Angeles Mayor Antonio R. Villaraigosa with an honorary doctorate degree.
The online-only programs will be presented in a range of areas, including education to start, with the addition of other programs - such as an online degree in finance - later this year. Lopez said the online programs will make education more accessible and better prepare students for future careers.
"Throughout three decades of development, the university has remained dedicated to a noble goal - to bring traditionally underserved students into the university classroom and prepare them for successful careers and positions of leadership," Mayor Villaraigosa said. "With the launch of its online programs, the university has an opportunity to support the success of learners beyond San Jose and to prepare them to meet the needs of multicultural communities."
The university was founded in 1981 to ensure the success of Hispanic students as well as members of other under-represented demographics.